SEO Assistant Dreamweaver Plugin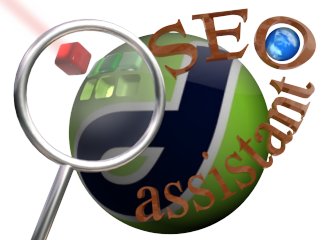 SEO Assistant Dreamweaver Plugin
Platform: Windows and Macintosh
Software: Dreamweaver 2004 or higher
Download size: 10 KB
Single licence price: $9.95 USD
Overview | Key features | Requirements | Screenshot | FAQ | User comments
Overview
SEO Assistant is a Adobe Dreamweaver plugin that will show you how well the web page you are developing will rank for given keywords in major search engines. It allows you to calculate keyword density - the number of entries of each word in the web page you are creating. For each word it will show you the number of entries, the percent of entries compared to the overall number of words used on page and the weight Google will give each word based on where each its entry is situated (in title, META keywords, META description, anchor text of link, alt parameter of image and so on).
With help of SEO Assistant you can easily fine-tune your web pages to rank for cetrain keywords by increasing their presence in different parts of your web pages. You will see in real time how your edits affect ranking of page. For example, it is recommended by SEO professionals that the keyword density of the main keyword of your page should be in ranges from 1% to 5%. If too low, Google won't pay much attention to it. If too high, Google will ban it. Find the golden mean and skyrocket your sites visits using SEO Assistant now!
Key features
Shows the number of entries, keyword density in percents and Google weight for each word in the page you develop
Integrates into Dreamweaver in one click using Extension Manager
Shows the overall number of words in the document
Can sort results table by alphabet, words count, word density or weight
Can sort results table in ascending or descending order
Screenshot
System and Software Requirements
System requirements: see the Dreamweaver system requirements.
Software requirements: Dreamweaver 2004 or higher.
FAQ
Want to know more about it? Feel free to ask us about.
User comments
Joe Sander (9 Aug 2010, 22:48)
I am a new developer and I have a few sites up for existing client with absolutely no SEO in place. I now little currently about SEO and where to start. How could your plug-in take my sites to the next level with SEO in place. If I build it I need people to find it. Thanks, Joe
---